The store was established in 2005 as Gently Used Books in Douglassville.  It moved from its original location to the current spot in the Douglassville Shopping Center in 2008.  It also expanded over the years from one storefront to three.
A new owner bought the store in 2013 and changed the name to Starr Books.  In addition to the name change, new books and gift items were also added to the inventory.
In August of 2017, we opened a second location.
WHY DID I CHANGE THE NAME?
As an only child, and a girl child at that, this is my way of honoring the most important man in my life, my dad.  Since the Starr name will not be officially continued, I felt this was a great way to honor my parents for the many sacrifices they made for me when I was growing up.
My dad worked on the family farm until he was drafted into the Vietnam War at age 20.  After serving 2 years, in Vietnam itself, he returned home, where he met my mom and had me.
While I was very little, he worked full time in a factory and several nights and weekends at a garage, to support us.  Any free time he had was spent coaching me and the neighborhood kids in baseball and softball.  He also played on several softball teams himself.  All of his hard work allowed them to give me a college education, one of only a few to do so in the family.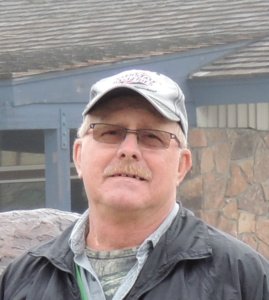 I credit both of my parents for instilling in me a love of reading.  Most nights, my parents would read me stories before bed. Some of my earliest memories are seeing my dad reading his westerns at the kitchen table, while drinking his hot tea.
For a long as I can remember, I have always wanted to work in/own a book store.  It wasn't until after my first child was born, that I was able to finally fulfill that dream.  Over the next 20 years, I worked in various book stores, always with the hope that one day I would be a book store owner. My dad always encouraged me to not give up and keep fighting for it.
He has become the store's biggest advocate, telling everyone far and wide about the store and handing out hundreds of bookmarks and business cards.  He constructed and painted many of the new shelves for the original store.
I decided to officially change the name once my dad was diagnosed with lung, then brain cancer. Sadly, Dad passed away in Sept of 2016 before he could see the new location, but he did get to see his name in lights at Douglassville.
Love you Dad!  So proud of all you and Mom have accomplished in your life.
– Rebecca Cinti
FEATURED RECOMMENDATIONS : JAMES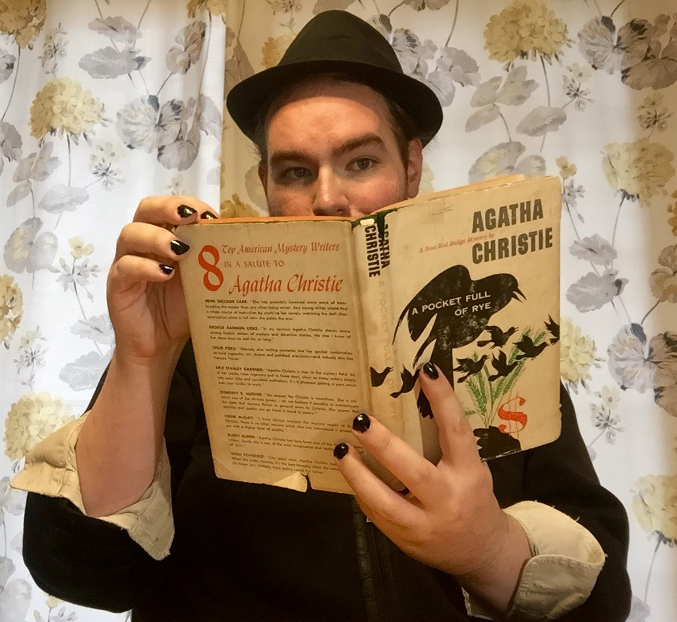 The Princess and the Pony by Kate Beaton (Picture Book/Humor)
Princess Pinecone wants a powerful horse for her birthday so that she can become a great warrior. Instead, she receives an adorable pony who always seems just a little out of touch with what's going on around them. The book his hilarious and heartwarming, designed for children of all ages. Who knew a pony with so many terrible sweaters could be so charming?
The Murder of Roger Ackroyd by Agatha Christine (Mystery)
Since it's Agatha Christie season in the movie theaters again, I went back to one of my favorites. After his retirement from detection, Hercules Poirot finds himself investigating the death of his friend, Roger Ackroyd. Clues and red herrings pile up until it appears there is no clear solution. The last chapters lead up to a stunning conclusion that still shocks readers 90 years after its first publication. In 2013, The Murder of Roger Ackroyd was voted the "Best Crime Novel Ever" by the British Crime Writer's Association.
A Beautiful Mind by Sylvia Nasar (Biography)
Nasar's biography of the 1994 Nobel Prize Winner John Forbes Nash Jr. is a surprisingly sympathetic and gripping portrait of an artist in a field we don't generally think of as all that artistic: economic theory. Nasar weaves Nash's life and his work in game theory into a coherent whole, documenting his lifelong troubles with schizophrenia with an intelligent sympathy. It was made into a film with Russell Crowe in 2001, but as in most cases the book is better than the film. Since Nash's death in 2015, this book serves as the best source for a look at his interesting and influential life.
I think of life as a good book. The further you get into it, the more it begins to make sense.
– Harold Kushner –
E-Newsletter Subscription