With over 70,000 new and used books in stock, we have something for every interest.
The majority of our inventory is used books.  With over 70,000 used books in stock, we have something for every interest.  From Mystery to History to Kid's books, we have it all.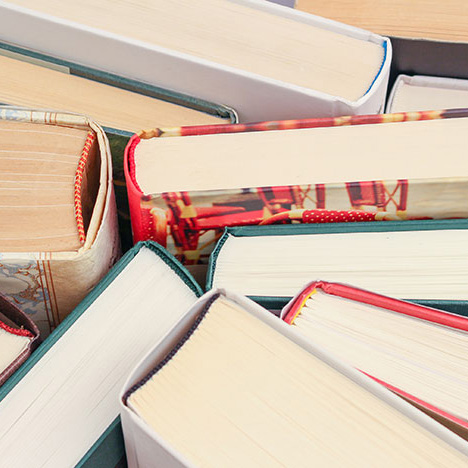 Can never find one when you need one, but ours are so fun, you will want to keep them close.  And we promise to keep an endless supply in stock, for when they just disappear.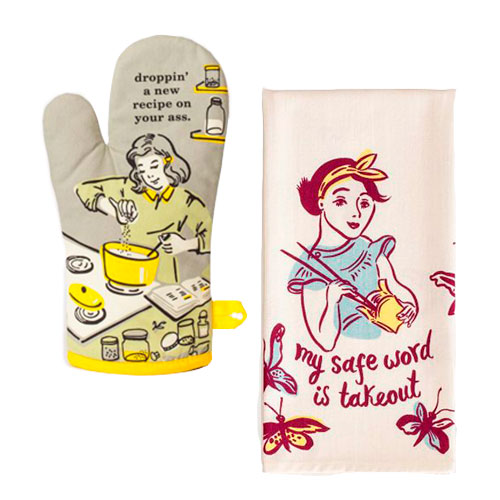 We also have a great selection of new books.  These are brand spanking new, never read books.  Every Tuesday, the publishers release new titles and you can get them here.  We offer a 20% discount off the publisher price when you use your store credit.  For most of our paperback books, this means we are cheaper than Amazon and Target. Stop in and grab that hot off the press new release.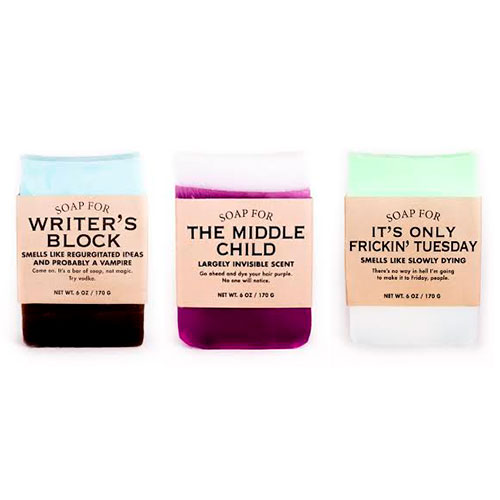 We carry a variety of fun gifts and greeting cards. We are always adding new lines to keep it fresh and interesting.
Our favorite line of gifts is from Blue Q.  They have the most awesome socks for men and women.  They range from fun to snarky to naughty.  Same with their bags, gum, oven mitts & dish towels.
Greeting Cards by Pumpernickle Press.  Beautiful nature themed cards for all occasions.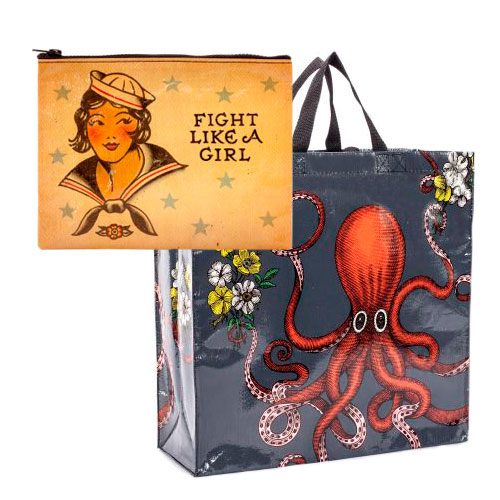 We have recently gotten in a line of candles from PaddyWax.  These are scents that go with famous classic authors such as Shakespeare, Jane Austen, Edgar Allen Poe, etc.  Grab a book by them and add a candle to totally immerse yourself in the reading experience.
Our other new product is Whiskey River Soap.  These are also humorous with a snarky twist.  And they smell great.
I shall be miserable if I have not an excellent library.
– Jane Austen in Pride and Prejudice –
Available in any amount. Redeemable at both locations.  Let's them pick out what they want. No return hassles for you.
This function is found on most pages of the website.  As the name implies, it allows you to request a used copy of a book you are looking for.  Just fill in the information required and we will contact you when it comes into the store. MAKE A REQUEST
Our FREE frequent buyer program.  Every time you make a purchase we write the subtotal in one of the boxes.  When you make 6 purchases, we add up your purchases and give you 10% of the total to spend on anything in the store. Yes, ANYTHING!  And did I mention there is no card to carry around, just remember to grab it from the drawers and bring to the register. HOW IT WORKS